Virtual Reality is not just changing how we play games but also how we get to play doctor prior to surgery, deal with pain and anxiety, and find a happy place for meditation. 
People-centered and immersive designs for both VR experiences and games are important for much more than just entertainment, as research into pain and anxiety are demonstrating.
For example, in 2005, Australian researchers helped children who were burn-patients by using VR games as entertainment during painful procedures, such as dressing changes. They based these experiments on prior research that concluded that these VR games helped adult burn-patients. Results from the perception of the nurses assisting the procedures were that the children were distracted more and cooperated more than when using just traditional pain relief medication. For those nurses, VR use was not an impediment to the procedure nor in the communication with the children. From what the children themselves reported, the researchers concluded: "The average pain scores (from the Faces Scale) for pharmacological analgesia only was 4.1 (SD 2.9), while VR coupled with pharmacological analgesia, the average pain score was 1.3 (SD 1.8)." The parents of the children concurred with the positive effects of VR for noticeably better pain management and reduced anxiety, including the children looking forward to playing the VR game.
The Australian researchers concluded: "Intervention with Virtual Reality (VR) games is based on distraction or interruption in the way current thoughts, including pain, are processed by the brain. The study provides strong evidence supporting VR-based games in providing analgesia with minimal side effects and little impact on the physical hospital environment, as well as its reusability and versatility, suggesting another option in the management of children's acute pain."
When it comes to anxiety, in particular in regards to medical procedures, and to patient expectations and education, much research has been done to explain problems, correlations, and suggestions for corrective ideas.
In 2009, US researchers presented a specific problem with patient understanding, saying, "Comprehension during informed consent discussions may be limited in individuals with potential language difficulty due to ethnicity or education."
In 2001, Canadian researchers published their findings that across the studies reviewed, they discovered "the need for clinicians to clarify patients' expectations and to assist them in having appropriate expectations of recovery". Their conclusion was, "the understanding of the nature, extent and clinical implications of the relation between expectations and outcomes could be enhanced by more conceptually driven and methodologically sound research, including evaluations of intervention effectiveness."
In 2012, Irish researchers made several key findings: "Understanding in surgical patients is poor. There is little evidence to support the use of information leaflets, although multimedia appears to be effective in improving patient understanding. The internet is not used effectively as an aid to consent by health care providers. Patients with lower educational levels may gain most from additional interventions. Improving patient understanding does not impact on their satisfaction with the treatment they have received but may reduce periprocedural anxiety. There is a need for greater awareness of patients' information needs, and novel approaches that may enhance decision making through improved understanding are required.
In 2017, the meta-analysis from Indian researchers offered "preoperative education reduced anxiety scores (standardized mean difference)."
Also in 2017, researchers in Spain consulted with 200 patients waiting to undergo cardiac surgery and then found, "Twenty-eight percent of the patients developed high preoperative anxiety" and "Both fear of the unknown and lack of information, especially related to the surgery, are crucial factors in high levels of preoperative anxiety in cardiac surgery."
In 2014, more Australian researchers examined 17 eligible trials reported data on 2689 cardiac surgery participants and then determined, "Preoperative intervention significantly reduced the time to extubation and the relative risk of developing postoperative pulmonary complications. However, it did not significantly affect the length of stay in ICU or hospital, except among older participants."
Early in 2017, researchers from The Netherlands offered their results on brain surgery on patients who must be awake during the surgery and said, "Awake surgery emerges as a standard of care for brain tumors located in or near eloquent areas. Levels of preoperative anxiety in patients are important because anxiety can influence cognitive performance and participation, hence altering the outcome of the procedure". They stated, "one in every four patients reported significant anxiety symptoms in the pre-operative phase. Besides gender and age, none of the other demographic or medical factors were significantly associated with the level of anxiety."
In 2010, an Ohio startup, Surgical Theater, was born in the VR medtech spectrum, taking traditional 2D xrary images from CT and MRI scans, then creating a patient-unique 3D file that can be viewed in VR and allowing viewers to not only see the path to the surgery site but also seeing what is in the 360 degrees around them at any moment.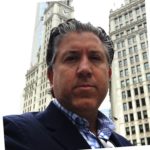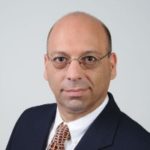 The co-founders Moty Avisar and Alon Geri have extensive backgrounds in flight simulation that they turned into this idea of brain surgery simulation. Their goals were threefold. First, they wanted to give doctors the opportunity to plan and rehearse surgeries the way pilots do for missions on simulators, and then, they wanted to connect that concept with doctors who train new surgeons. Finally, they wanted to mitigate anxiety held by patients and their families before surgeries. Surgical Theater is utilized at academic hospitals, including UCLA, New York University, University Hospitals Case Medical Center, Mayo Clinic, Mount Sinai, and Stanford University.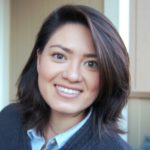 Malie Collins worked previously as the Senior VR Program Lead at Surgical Theater and now works with the chair of neurosurgery at Stanford University, Gary K. Steinberg MD, Ph.D. Malie builds the image reconstructions in 3D and prepares the patient-specific VR cases for Dr. Steinberg. Together, they created the Neurological Simulation and Virtual Reality Center, the first VR clinic for spine and neurosurgery in the United States.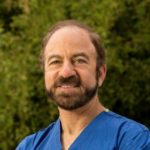 Afer creating the VR cases for Dr. Steinburg, Malie creates a special "fly through" VR video for patients and their families.
In one recent example, the night before Felicia Luna's brain surgery for an aneurysm, Collins had Felicia and her husband Rene watch the "fly through" video. Luna was a "nervous wreck" before seeing the video. Luna said, "Now I understand exactly what's going to happen." Rene agreed, "This makes me understand it 100 percent. That extra understanding gives me a lot more confidence."
Sometimes the topic is not an acute medical situation; sometimes the topic is the anxiety felt in everyday situations that impact chronic health. So WarDucks of Ireland, a VR gaming and experience startup has a business-to-business VR app that addresses coping with anxiety using VR meditation.
WarDucks CEO Nikki Lannen said: "VR is the ideal platform for meditation, especially for those who find it difficult to shut off. VR in the workplace makes even more sense as you can totally shut off from your hectic environment. It minimizes anxiety and increases productivity."